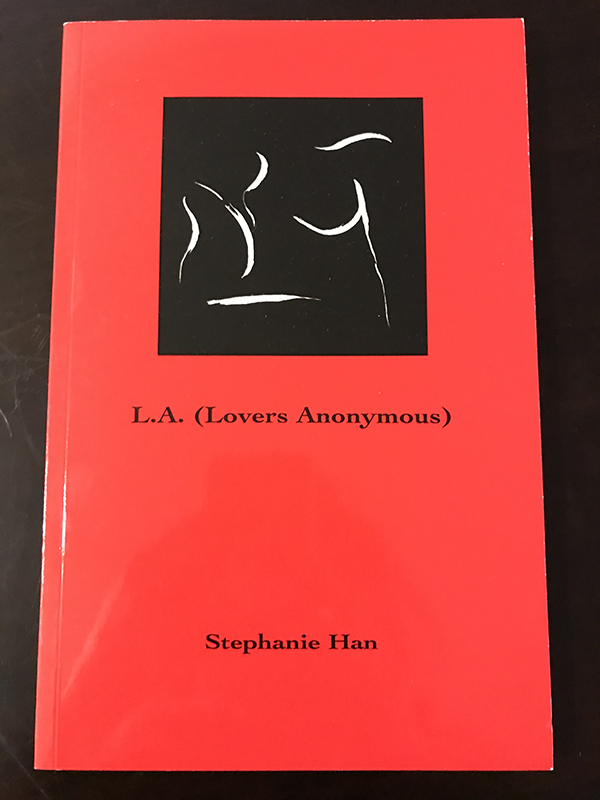 L.A. (Lovers Anonymous) was written in 1994 with a grant from the Los Angeles Department of Cultural Affairs. It is a work of juvenilia, a poetry chapbook, a very basic example of how writing asserts the self. I wrote it prior to completing my undergraduate degree. In this chapbook, I see how words can help us make our way in life and how we always have multiple selves and lives. 
"Read L. A. (Lovers Anonymous). Stephanie Han is witty, urbane, and ironic in her descriptions of the love generation of the 1990s. Filled with poetry, prose, and advice to young and not-so-young lovers."
~Russell Leong, academic (UCLA), writer, and former editor of Amerasia Journal (1977-2010)
"L.A. (Lovers Anonymous) is hip, wise, funny, sexy, refreshing, poignant, and utterly thoroughly California contemporary–without, as one of Han's poems promises 'being dogmatic, or Hollywood and without New Age guru jargon.' Brava!"
~Lorene Cary, writer, social activist, author of Black Ice, The Price of a Child, Pride, and If Sons, then Heir
Purchase your copy today!
Price includes shipping for U.S. destinations only. For destinations outside the U.S. please contact me for rate.