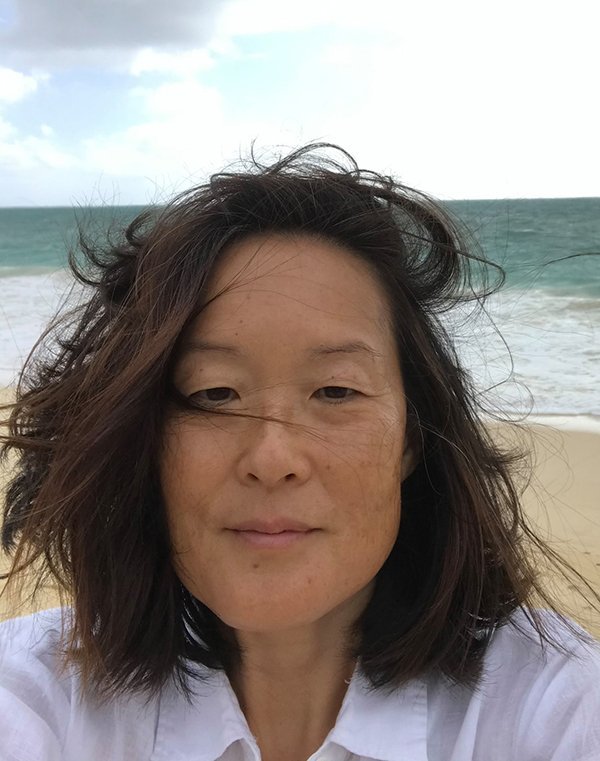 I teach people to write because their writing matters. I know that there are many good stories out there that have yet to be told.
I teach because it builds community and changes society.
I teach because I believe that once people learn how to write, they can manifest their dreams.
I teach because knowledge should be passed along. This is its only use.
I teach students how to use the power of narrative to transform their lives.
I am an author, educator, and speaker who has taught classes, led workshops, and delivered lectures at leading public and private institutions in the U.S. and overseas to encourage individuals to write and in so doing, empower themselves to creatively transform their lives.
I authored the award-winning fiction collection Swimming in Hong Kong (Willow Springs Books), recipient of the Paterson Fiction Prize, and the sole finalist for the AWP Grace Paley Prize for Short Fiction, the Spokane Prize, and the Asian Books Blog Award. Stories also won awards from Nimrod International Literary Journal, The South China Morning Post/RTHK, and Santa Fe Writer's Project.
I was born in St. Louis, MO. My mother, Marie Ann (Han) Yoo, is a third-generation Korean American from Hawaii, and my father, Tai-June Yoo is from Seoul, Korea. My maternal clan has been on Oahu since 1904; I'm descended from the very first wave of Koreans who immigrated to the U.S.
Yes, Han—my pen name, is my mother's birth name! I love my mom:). I was a big baby. Mom said I was simply huge; I'm 5'1". It's amusing to know that at one point in my life I was considered terrifyingly big.
My dad got drafted after getting his U.S. green card and this, combined with his medical training and his research career meant that we moved around. We lived everywhere from Seoul, Korea to Memphis, Tennessee. I have two sisters: Christine was born in Buffalo, NY; Katherine was born in San Francisco, CA.
I spent the bulk of my elementary school years in Iowa although we made trips to Hawaii to visit the 'ohana, and then at the age of 13, I went to boarding school: Phillips Academy Andover. This experience gave me the opportunity to study with some great English literature teachers. I made collages, had a messy room, had mad crushes, did terribly in math, took many art and music classes, and wanted to be an artist. Since I didn't learn of or know any Asian American artists or writers, I didn't know it was possible. Those formative years are the subject of my next book.
I went on to Barnard College-Columbia University and was lost and depressed. I left university after two years. By the time I returned to finish my degree at University of California Santa Barbara, I was in my late 20s, living in Los Angeles, studying acting and writing poetry. I won a grant from the Los Angeles Department of Cultural Affairs to author a poetry chapbook, L.A. (Lovers Anonymous).
After graduation, I headed to Korea. A world opened up. Much of the frustration or discontent I experienced in the continental US due to race did not exist in the same way for me in Asia. While there are always points of frustration anywhere you go, they were different and I needed to experience this difference. Life unfolded: I married, had a child, taught, wrote, published, divorced, and found myself moving back and forth between the US and Hong Kong. I studied writing and literature at San Francisco State University (MA), labored as a journalist, provided content for Netnoir, the first African American online company, won a PEN Emerging Voices Fellowship, studied creative writing at University of Arizona, taught K-12 and university, made a home in the rural village of Mui Wo, Lantau outside of Hong Kong, witnessed the Umbrella Revolution, became the first Ph.D. in English literature awarded by City University of Hong Kong, moved back to Hawaii, and published Swimming in Hong Kong. 
My life was formed by reading and writing. What I came to see is that stories unfold both on the page and in real life. When we face our emotional truth, whether in fact or fiction, poetry or prose, our writing shifts and the world opens: the truth is compelling. This happened for me and I want to help make it happen for you.
We Create the Story of Our Lives.