Dr. Stephanie Han invites audiences to envision new concepts of women and narrative, writing and storytelling, multiculturalism / polyculturalism, and education.
Dr. Stephanie Han is a lively, funny, and sharp speaker. When she talks about the craft of creative writing, Han empowers her listeners to develop confidence and reevaluate their thinking about creativity. You will leave thoroughly impressed, and most significantly, determined to tell your own story.
Dr. Stephanie Han's brilliant lecture on the art of narrative and life for University of Hawaii's Academy of Creative Media was original, funny, and thought-provoking. She creates an environment where people feel free to speak of their ideas and dreams. Han can talk to anyone; she ignites her audience. She goes from the bigger global picture to the intimacies of our individual memories and in so doing, tells the truth. If you have a chance--go see her!
Dr. Stephanie Han is a 21st century thought leader. As a guest for But Some of Us Are Brave, African American Studies' Women's History Month series at University of Puget Sound, Han's inspiring and deeply insightful lecture on writing, storytelling, gender, and culture was both intelligent and personal, and delivered with enthusiasm and wit. Her creativity and integrity compels audiences to reframe how we look at ourselves and the world, and in so doing, underscores a profound belief in tolerance and change. You will leave with a sense of wonder about humanity and if it ever wavered, rekindle your belief in what we can be.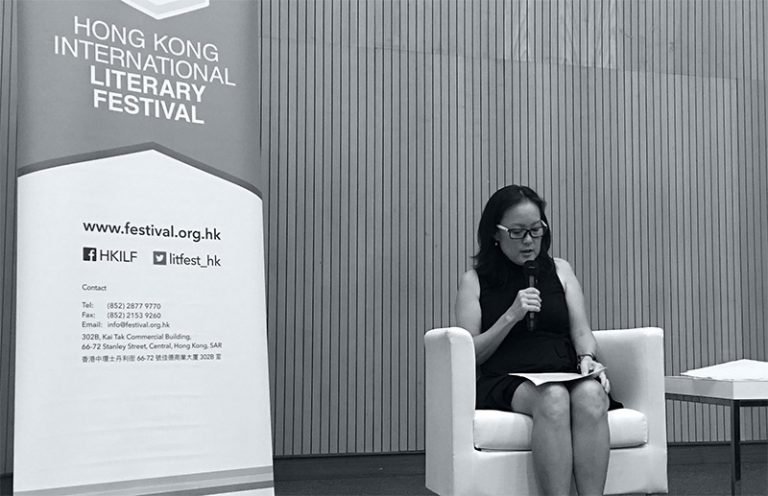 Excerpt from Dr. Stephanie Han's talk "Narrative as Life"

Academy of Creative Media, University of Hawaii
Our lives are narratives—we are the art of narrative, and we must understand, guard, and cultivate our story, as if we do not, we are subject to the narratives that others impose upon us. Those are the narratives of people who are more powerful, who control us through government or money or paperwork or emotions, who want us to be something other than who we are. If we do not stand up for our own story, we become the story of others who do not know, in any intimate way, what it means to be us.
Interview on PBS Hawaii Long Story Short with Leslie Wilcox
Award-winning writer Stephanie Han draws from her life experiences to inform her poetry, fiction and non-fiction, which frequently grapple with identity in multicultural settings. Her childhood was anchored by books, which helped her make sense of others and the world around her. Though her life has taken her around the globe, she now calls Honolulu home, working as a writer and educator.
Air dates: Tuesday, October 15 and Sunday, October 20, 2019
#swimminginhongkong, #polyculturalism, #drstephaniehan
Dr. Stephanie Han is an award-winning author and speaker known for inspiring audiences to narrate their personal lives. Through the art of storytelling, Han demonstrates the complicated truths of the narratives that determine our intimate and global identities. Audience members are compelled to search for their individual purpose and value, to discover their true motivations and boundaries, and to creatively manifest their dreams.
Han's debut short story collection Swimming in Hong Kong (Willow Springs Books) won the Paterson Fiction prize. The book was sole finalist for the AWP's Grace Paley Prize for Short Fiction, the Spokane Prize and the Asian Books Blog Award. Individual stories won awards from the South China Morning Post, Nimrod International Literary Journal, and Santa Fe Writer's Project.
Dr. Han is available for private sessions, classes, workshops, events and keynote speeches.