Dr. Stephanie Han invites audiences to envision new concepts of women and narrative, writing and storytelling, multiculturalism / polyculturalism, and education.
Dr. Stephanie Han is a lively, funny, and sharp speaker. When she talks about the craft of creative writing, Han empowers her listeners to develop confidence and reevaluate their thinking about creativity. You will leave thoroughly impressed, and most significantly, determined to tell your own story.
Dr. Stephanie Han's brilliant lecture on the art of narrative and life for University of Hawaii's Academy of Creative Media was original, funny, and thought-provoking. She creates an environment where people feel free to speak of their ideas and dreams. Han can talk to anyone; she ignites her audience. She goes from the bigger global picture to the intimacies of our individual memories and in so doing, tells the truth. If you have a chance--go see her!
Dr. Stephanie Han is a 21st century thought leader. As a guest for But Some of Us Are Brave, African American Studies' Women's History Month series at University of Puget Sound, Han's inspiring and deeply insightful lecture on writing, storytelling, gender, and culture was both intelligent and personal, and delivered with enthusiasm and wit. Her creativity and integrity compels audiences to reframe how we look at ourselves and the world, and in so doing, underscores a profound belief in tolerance and change. You will leave with a sense of wonder about humanity and if it ever wavered, rekindle your belief in what we can be.
Dr. Stephanie Han is an award-winning author and speaker known for inspiring audiences to narrate their personal lives. Through the art of storytelling, Han demonstrates the complicated truths of the narratives that determine our intimate and global identities. Audience members are compelled to search for their individual purpose and value, to discover their true motivations and boundaries, and to creatively manifest their dreams.
Han's debut short story collection Swimming in Hong Kong (Willow Springs Books) won the Paterson Fiction prize. The book was sole finalist for the AWP's Grace Paley Prize for Short Fiction, the Spokane Prize and the Asian Books Blog Award. Individual stories won awards from the South China Morning Post, Nimrod International Literary Journal, and Santa Fe Writer's Project.
Dr. Han is available for private sessions, classes, workshops, events and keynote speeches.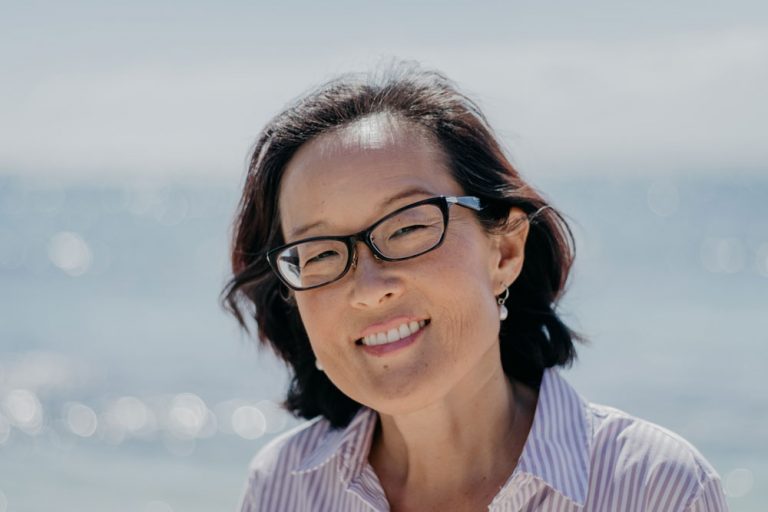 Aloha,
I'm launching a blog,  Read & Write with Dr. Han and a Video Blog that focuses on READING and WRITING and CREATIVE PROCESS. I will be introducing books, discussing literature and writing, and talking about how and why we might come to create and express our ideas.
Some content will be specifically geared to STUDENT SUCCESS  and will have material appropriate for students and/or teachers. I will pose a QUESTION OF THE DAY that might serve as a writing prompt for you. It may sometimes be linked to a featured book. Other times, it will be simply a question for you to ponder that might address your ideas about yourself and creativity.
I'm an educator. I've taught at public and private institutions, community college, and universities, both in the United States and overseas. There are certain reading, writing, and analytical skills that cut across all grade levels, but to try to address the current challenges that face many students, most of the lessons will be geared to secondary and postsecondary students.
I'm an award-winning author and I've published across the genres (poetry, fiction, non-fiction, literary criticism, communications material). It would be fair to label me an extreme generalist. So, I got your back!
Feel free to email me about what you might want to learn about, and depending on what is planned, I will try to oblige you.
Now is supposedly an ideal time to read and write. But this is not easy for many students. There are crowded living spaces, worries, and stress. I understand. What you can do then is to use this time to incubate. Whatever happens over the next few months will forever change you. You will not be the same, nor should you expect to go back to your prior frame of mind.
I leave you with this truth: We create the story of our lives.
Day 1 Today I began teaching. I wrote this between classes: Poetry in the Pandemic How do I tell them that this is the test for the gods? For we are alone here as we enter, as we leave. And the date has only moved up. This trial run is just a test, a black and […]
A brief explanation for the reluctant reader. (for students and teachers).